Bayerisches Fernsehen – June 22, 2010

Helnwein in German movie theatres
116 Min. Director: Claudia Schmid
'Die Stille der Unschuld' - Der Künstler Gottfried Helnwein (Germany 2009)
with English subtitles
filmsmela.com – June 18, 2010
Movie Review

Watch GermanTrailer. "The Silence of Innocence" - 116 min. Director: Claudia Schmid. Germany, 2010
www.booooooom.com – May 11, 2010

Gottfried Helnwein is a painter, photographer, installation and performance artist who has created some of the most provocative images I've ever seen.
Toronto Star – January 30, 2010

Helnwein's realization of the final scene takes the breath away: a view of dozens of bloodied children's bodies, some of them hanging, some of them turning over and over in mid-air, as a vocal ensemble sings their words while kneeling on stage.
This vision connects eerily with an exhibition in the Tel Aviv Performing Arts Centre plaza, adapted from one the Austrian designer mounted in Cologne in 1988, marking the 50th anniversary of the Nazis' anti-Jewish Kristallnacht. It shows two rows of innocent, haunted-looking child's faces, one row with eyes open; the other with eyes closed, lined up as if in a concentration camp (Selektion is the exhibit's title).
– April 1, 2009

"Helnwein - The Silence Of Innocence" (Claudia Schmid, Germany 2008, 116 min), has been selected for the 24th international Munich Documentary Filmfestival.
Uncompromising, shocking images that bore deep into our collective subconscious and confront our greatest fears – the unihibited creative talent of artist Gottfried Helnwein.
www.helnwein-kind.de – January 25, 2009
The Child in the work of Gottfried Helnwein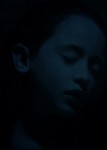 "Helnwein is the next generation's final ally, a skilled provocateur forcing us to confront the legacy we have bequeathed upon our children. Helnwein is our chronicler, our conscience, the antidote to our failing memories. He refuses to let us forget."
Colin Berry
Artweek, California, 2004
Galerie Rudolfinum Prague – 1. Juli 2008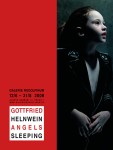 Works by Austrian artist Gottfried Helnwein are now to be seen in the Rudolfinum Gallery on the exhibition entitled Angels sleeping. He is a phenomenon in a field of hyperrealistic painting. Working in a technique of oil and acrylic painting, he makes extremely precise canvases of a big measure, based on photographs. Their topics are taken from history as well as from pop-culture and he also often deals with theme of a child in extreme situations. The realistic look of painting is startling; he is very precise and technically extremely skilful. But the paintings look bit too strange... well, but I let you to make your opinion on your own, after the visit of the exhibition.
amazon – 20. Mai 2008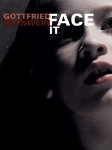 FACE IT - Gottfried Helnwein
Museum of Modern Art Linz, 2006
Erste museale Werkschau des österreichischen Künstlers, der seit Mitte der 1980er Jahre zunächst in Deutschland gelebt hat und heute in Los Angeles und Irland ansässig ist. Die Ausstellung im grossen Saal des Museums zeigt Werke aus allen Schaffensperioden seit den frühen 1970er Jahren. Dabei steht das Thema des menschlichen Gesichts im Mittelpunkt, mit dem Helnwein sich in mehr als drei Jahrzehnten künstlerischer Arbeit auseinander gesetzt hat.
Texte: Thomas Edlinger, Stella Rollig, Nava Semel
Denver Art Museum – July 16, 2007

German artist Neo Rauch's muted, unfinished pastiches circa 1945 create a vague sense of nostalgia for some innocent time gone by ("Spur" 1998 and "Light Rays" 1997) and luckily the DAM has one of his works on display as part of the Modern collection on the 3rd floor of the Hamilton building. Contrasting Rauch's naivete was my favorite piece in the show, Austrian artist Gottfried Helnwein's "Epiphany; Adoration of the Magi," a twisted take on the Magi (Wise Men of the East) offering gifts unto baby Jesus, however the Magi are played by Nazi officers and the baby Jesus by an infant Hitler. I found the piece hypnotic and chilling: Helnwein forces us to reconsider that much of the historic religious and military imagery we have been exposed to is just as manipulative as his modern re-appropriation. [Note, both Rauch (9/20) and Helnwein (12/13) will be in Denver speaking as part of the DAM's "Artists on Art" series.]
fire witch rising.blogspot.com – July 13, 2007

The Radar exhibit showing Epiphany, the Gottfried Helnwein work, at the Denver Art Museum closes after this weekend.
Fortunately, the DAM is free all weekend, so Colorado residents still have a chance to view the amazing piece.