Lentos Museum of Modern Art, Linz – 5. Juli 2007
Konsequent und virtuos. Technische Meisterschaft und auch die Konsequenz einer packenden sozialkritischen Thematik offenbaren sich in dieser Ausstellung: Gewalt, Schmerz, Verletzung werden dargestellt. Den Körper ebenso wie die Psyche betreffend. Helnwein dokumentiert hier in Linz einen künstlerischen Reifegrad, der eine weitere Steigerung kaum vorstellbar macht. Seine Eingriffe sind von einer schmerzhaften Unmittelbarkeit, deren emotionale Energie weit über die großen Bildformate hinaus den Raum und sein Publikum ergreift. (Irene Judmayer - Oberösterreichische Nachrichten)
The office of the Chancellary of Austria – May 5, 2007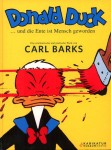 "Donald Duck ... and the duck became human" is the title of the exhibition about the drawings and poetic work of Carl Barks at the Caricature Museum Krems (Lower Austria) from 25 March to 4 November 2007. Barks, who is one of the most eminent American artists of the 20th century, was a leading cartoonist of Walt Disney.
The about 250 works displayed in Krems are loans from international private collections. They include rare original pages of comic books, personal letters as well as the desk of the artist. The exhibition was conceived exclusively for the Caricature Museum Krems by Gottfried Helnwein. This is the first time that Bark's body of work is presented in Austria.
amazon.de – 1. Mai 2007
Gottfried Helnwein im Gespräch mit Andreas Maeckler

"Malerei muss sein wie Rockmusik, Gottfried Helnwein im Gespräch mit Andreas Mäckler" ist das ausführlichste Interview, das der Künstler bisher gegeben hat. Der Kunsthistoriker Andreas Maeckler hat Helnwein über viele Tage befragt und herausgekommen ist dabei eines der aufregendsten und ungewöhnlichsten Künstlerinterviews, die ich kenne. Es gibt kaum einen deutschsprachiger Künstler der Nachkriegszeit der so provokativ und umstritten ist, und dessen Werk so sehr polarisiert. Er ist von der Presse attakiert worden, seine Arbeiten fielen der Zensur zum Opfer und wurden beschlagnahmt.
Aber es gab auch andere, vor allem Künstlerkollegen und Schriftsteller, die enthusiastisch für ihn Partei ergriffen haben, wie Norman Mailer, William S. Burroughs, Wolfgang Bauer oder Heiner Müller, der gesagt hat: "Wie hält ein freundlicher Mensch wie Helnwein es aus, seine exzellente - Malerei zum Spiegel der Schrecken des Jahrhunderts zu machen? Oder hält er es einfach nicht aus, das nicht zu tun?"
Saatchi Gallery, London – January 1, 2007
www.saatchi-gallery.co.uk
His early work consists mainly of hyper-realistic watercolors, depicting wounded children, as well as performances - often with children - in public spaces. Helnwein is a conceptual artist, concerned primarily with psychological and sociological anxiety, historical issues and political topics. As a result of this, his work is often considered provocative and controversial.
Helnwein's subject matter involves the complexities of the human condition. His disturbing yet provocative images of physically and emotionally wounded children have been seen as metaphors for larger global issues. He portrays the innocence of adolescence against the backdrop of historical events like the Holocaust to highlight the fragility of humanity in an unstable world.
www.artfacts.net – September 16, 2006
Exhibitions

Born in Austria (1948), Helnwein now lives between Ireland and the USA and has exhibited extensively throughout Europe and the U.S. In an internationally acclaimed career, which has spanned over 30 years, Helnwein has produced work in a range of media including painting, drawing, photography, performance, large-scale public installations, set design and film. Well known for his provocative imagery, Helnwein's earlier work referenced Nazi Europe. Major exhibitions of Helnwein's work have been held worldwide, most recently at the Lentos Museum of Modern Art, Linz and at The Fine Arts Museum of San Francisco.
Volksblatt – 12. Juni 2006

— eine Zahl, die im Vergleich zu einer Ausstellung des Künstlers in San Francisco (130.000 Gäste) weiteres Potenzial verheißt. Für 2006 ist Stella Rollig, die Direktorin des Lentos Museums gegenüber dem VOLKSBLATT zuversichtlich, mit ihrem Programm den Helnwein-Erfolg durchaus fortsetzen zu können, vor allem mit der internationalen Architekturausstellung mit allen Stars der Szene.
Los Angeles – 30. November 2005

"Meine Arbeit wird in erster Linie durch den Verfall der menschlichen Gesellschaft, inspiriert der Dekadenz des urbanen Lebens, dem sogenannten Untergang des Abendlandes. Das ist mein Thema. Deswegen ist Los Angeles, für mich auch der ideale Ort für mein Arbeit. Die Stadt ist wie eine offene Wunde, Ich habe den Eindruck, dass man hier den augenblicklichen, tatsächlichen Zustand der westlichen Welt klarer sehen kann, als sonst irgendwo. Aus irgendeinem Grund versucht hier gar niemand dieses Chaos zu regulieren oder irgendetwas an der Situation zu kaschieren."
Gottfried Helnwein
The Wow Report – December 6, 2005
Manson and Von Teese wed at Gottdried Helnwein's castle in Ireland on Saturday.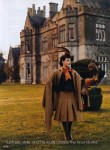 On Saturday, after five solid years together and a full year's engagement (with a 7-carat antique European round-cut diamond ring to prove it), Marilyn Manson and Dita von Teese got married in front of 60 celebrity friends, including the likes of Lisa Marie Presley and CSI's Eric Szmanda. The event occurred over several days in and around a castle in County Tipperary, Ireland. Castle Gurteen, home of the couple's friend, Austrian artist Gottfried Helnwein, was said to have been lit by the great-grandchildren of Hitler's architect, Albert Speers. And Manson had promised "children in makeup, dressed in these wonderful 19th century outfits, serving absinthe frappe."
Ruhr-Guide – 19. Juni 2005
Ludwig Museum Schloss Oberhausen
Vom 19. Juni bis 2. Oktober 2005 zeigte die Ludwig Galerie Schloss Oberhausen mit den Kinderbildern das zentrale Thema des umstrittenen Künstlers. Und auch mit dieser Ausstellung überschritt Helnwein erneut Grenzen und polarisierte, indem er das Kind nicht als unschuldiges und liebenswertes, sondern als verletztes, entblößtes, gedemütigtes und misshandeltes Wesen darstellt.
Azure – January 1, 2005

For the portraits in Sehnsucht, the Austrian artist Gottfried Helnwein photographed the musicians in facial bandages, their lips and eyes stretched wide apart by hideous medical instruments. There is an echo of Trakl, again, in these "cold metal straps." But it is unreasonable, the musicians protest, to think that images such as this might evoke obscene historical memories. "It's just reverse discrimination because we are German," says Lorenz. "If we were Spanish or Dutch, there would be no problem."